The Best Jeep Liftkits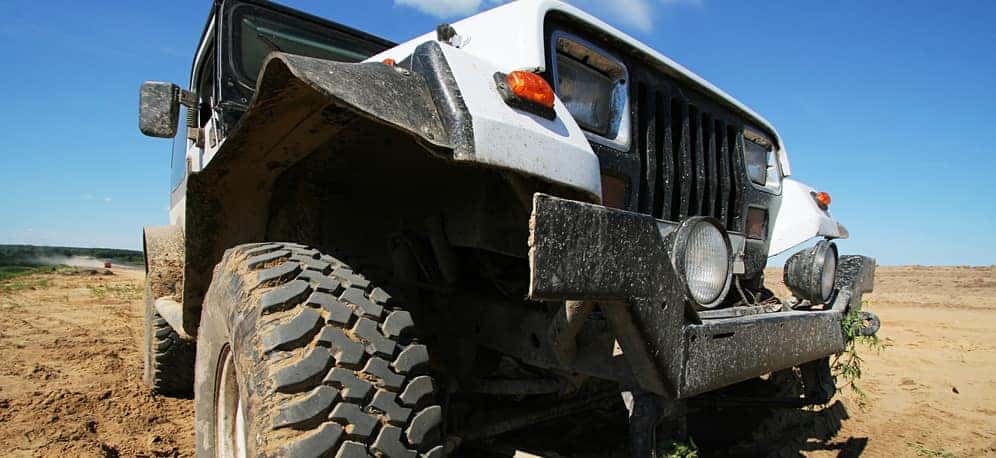 At Dick Hannah CJDR, you'll find a full lineup of new Jeep SUVs with lots of ground clearance and rugged off-road capabilities. But what if you want to take your Jeep to the next level of performance? That's when it's time for lifted Jeeps. Check out some of the best Jeep liftkits out there, and then apply to finance a Jeep SUV at our dealership in Vancouver, WA.
Custom Jeep Liftkits
For drivers looking to take their Jeep performance to the next level, custom Jeeps with liftkits are often the best choice. The type of Jeep liftkit you choose will depend on the kind of Jeep you have, but here are some of our favorites:
Mopar® 3" Stage 3 Lift Kit – If you've got a Jeep Wrangler JK, it's tough to beat this incredible liftkit set. The Mopar®/TeraFlex SpeedBump System helps provide capable handling and performance even at higher speeds, while opting for Fox Shocks delivers uncompromising off-road performance.
Rough Country 4.5" X-Series Suspension Lift Kit – The Jeep Cherokee is a compact SUV that's ideal for suburban families on a budget across all trim levels, but that doesn't mean it's not capable of doing some off-road damage, too. Choose this suspension kit with Premium N2.0 Series Shocks and you'll get plenty of ground clearance to go along with your Jeep Trail Rated® badge.
Skyjacker 2.5" Sport Series Suspension Lift Kit – Get this liftkit on the Jeep Wrangler YJ and have Hydro Shocks tacked onto the lift. It's an easy way to get a lift with just nuts and bolts, allowing you to fit on some bigger tires without too much of a hassle.
Find Out More About Lifted Jeeps with Dick Hannah CJDR!
Find out how much Jeep you can afford with the help of our online payment calculator, and chat with our experts to find out more about which Jeep liftkits are compatible with the Jeep vehicle you're interested in. Our dealership is easy to find at 3517 NE Auto Mall Drive in Vancouver, WA, and you can contact us at (360) 831-0947.