2019 Ram 1500 Gas Mileage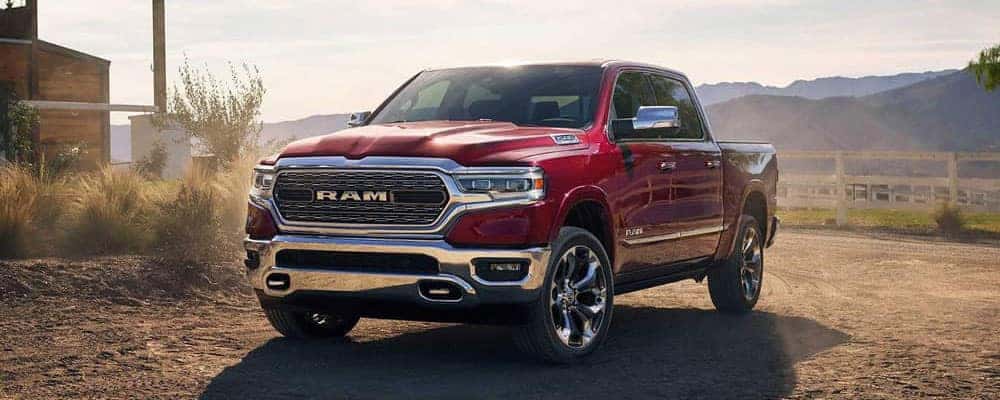 Are you interested in finding out the 2019 Ram 1500 fuel economy? Well, you've come to the right place! The 2019 Ram 1500 MPG ratings clock it at 20/25 MPG (city/highway) when equipped with its 3.6L V6 Pentastar engine with eTorque and rear-wheel drive capabilities. The Ram 1500 MPG ratings keep up throughout the model's line, also featuring the best-in-class 4×4 fuel economy numbers. Find out more about the Ram 1500 fuel economy with the experts at Dick Hannah Chrysler Jeep Dodge Ram, and then come to our Vancouver dealership to find your favorite Ram model.
Ram 1500 Fuel Economy Overview
Across three engine variations, the 2019 Ram 1500 gas mileage can vary depending on the trim level you choose and which engine you put inside. Here are the MPG ratings per engine:
5.7L HEMI V8 Engine with eTorque

Fuel Efficiency (4X2): 17 mpg city/23 mpg highway
Fuel Efficiency (4X4): 17 mpg city/22 mpg highway

5.7L HEMI V8 Engine

Fuel Efficiency (4X2): 15 mpg city/22 mpg highway
Fuel Efficiency (4X4): 15 mpg city/21 mpg highway

3.6L Pentastar V6 Engine with eTorque

Fuel Efficiency (4X2): 20 mpg city/25 mpg highway
Fuel Efficiency (4X4): 19 mpg city/24 mpg highway
With exceptional EPA-estimated gas mileage throughout the entire lineup of 2019 Ram 1500 models, as well as its best-in-class 4×4 driving range of 624 miles, you're sure to get a truck that will save you on fuel costs over time. If you're in business and have to outfit a commercial fleet with a great truck, the Ram 1500 should be your number one choice!
What Is eTorque?
The eTorque system that's included in two of the three engine configurations helps the Ram 1500 achieve its great MPG ratings. Models with eTorque use a 48-volt belt-driven motor powered by a battery instead of an alternator. This mild-hybrid system gives the new Ram 1500 better payload, torque, and towing capabilities alongside its superior fuel economy.
Ram 1500 Efficiency Systems
On top of the benefits of eTorque, the excellent Ram 1500 fuel economy is also supported by these additional systems and features:
Design: The 2019 model of the Ram 1500 has a redesigned roof and elevated hood that helps to reduce its drag coefficient.
Transmission: The model's standard TorqueFlite eight-speed automatic transmission achieves maximum performance and efficiency by automatically adjusting shift points for drivers.
Active Air Dam: Found standard in the Ram 1500 Rebel and other non-air suspension models, the active air dam is a class-exclusive feature that lowers when the truck goes above 30 MPH.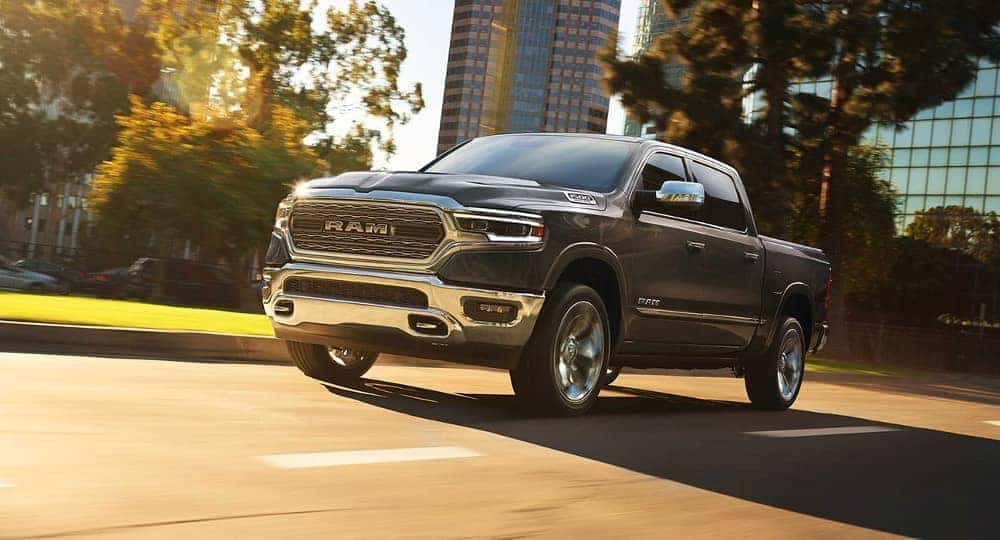 Find the Ram 1500 for Sale near Hillsboro
If you like what you've read about the Ram 1500 MPG ratings and you're located in Portland or Beaverton, then you're just a short drive from Dick Hannah Chrysler Jeep Dodge Ram! Contact us and feel free comb through our extensive Ram 1500 inventory to find the one you like best. And, for even more on the 1500, compare it with the Chevy Silverado 1500 or the GMC Sierra 1500. If you're interested in this vehicle, or one of our commercial trucks, then stop by our dealership during our Labor Day weekend sale and see if you can score a great deal on this amazing truck.
Learn More About the 2019 Ram 1500
Are you interested in finding out the 2019 Ram 1500 fuel economy? Well, you've come to the right place! The 2019 Ram 1500 MPG ratings clock it at 20/25 MPG (city/highway) when equipped with its 3.6L V6 Pentastar engine with eTorque and rear-wheel drive capabilities. The Ram 1500 MPG ratings keep up throughout the model's…